FOOL
BULL
, "Tatanka Witko,"
Brule Sioux Medicine Man (1844-1909)
This medicine man and warrior,
who fought at the Battle of Little Bighorn,
holds his painted buffalo hid shield,
and a horse quirt of the Dog Soldier Society.
Photograph by John A. Anderson, 1900
Fool means medicine. Bull is the male buffalo
representing the light. The Buffalo represent the
sacred four directions in rainbow colors,
our holy temple where our soul resides.
This name Fool Bull means medicine
for the four roads (blue, red, yellow and white)
and the many splendid colors, our relatives!
Visit
whitebuffalocalfwoman.net
for Roads
Welcome to the Hoop 5 Group RainbowClan. This hoop five is the center or whole of four hoops. It's sanctuary, but in it's roots. Due to the many requests of Grandmothers (gray persons), I have given this space over to them, including you Grandmother.
http://groups.google.com/group/RainbowClan
Grandmothers of the Green Grass (hoops), Native Americans (eldest souls) and Sanctuary for the Rainbow Clan!
(The online Village of Sanctuary Space. Travelers can come to visit. Either get blessed or walk away, depending on need. But those who stay, must enter hoop 4 and begin learning and sharing about Evolution.)
Your eldest rainbow color is Gray. This means, you are Grandmother Space who must hold all atoms. The Green person is the embrace of Oneness, but Grandmother is the embrace of all dreams, our relatives. My eldest rainbow colors is crystal, thus I sign, crystal person. You can plug colors (search box) in at this website
http://crystal-indigo-children.blogspot.com
and Grandmother will come up, on almost every page, because we all carry Grandmother or the last point of space, the darkness of heaven, in order that we can dream and reflect our light in Rainbow Colors.
Telling stories is the gift of Grandmother to guide and weave our destiny (spider, dream catcher).
You, my Grandmother said, "I've been aware mentally that the Creators plan is perfect and that no matter what happens, as the old world dies and a new one is born, as long as we align ourselves with love and gratitude, we are safe. While I was looking at these angels though they opened my heart to this reality and all fear and doubt were washed out of me by there divine presence. It was a beautiful experience and blessing!"
This is a problem, you understand, because you are from heaven (New colors of awareness of the Rainbow Clan). But the children of earth, don't understand this feeling or even trust their own souls. This awakening is frightening to people. I had this one person, who kept telling me to be on the right path, telling me how to act, without him ever validating me (embrace of heaven, the echo or validation). I kept saying blessings are the key to opening your heart to heaven. But this is not being understood, by most, as they are stuck in their behaviors of capitalism and domination, not understanding they hold all the keys, they need, inside their very own hearts. Blessings cleanse our inner and outer world, purifying the winds, in order we can feel ourselves again, our own heart and soul. This allows our contribution to shine, each a member of the Rainbow Clan.
Heaven rules and reigns with love, the path (crystalline stone river, united
four roads
), that blessings will protect, but those who walk the path, need understand, that it's pretty simple. Start doing your fire blessings every single day, and bless hourly to create sanctuary space. Read here
http://www.whitebuffalocalfwoman.org/blessingsandprayers/creatingsacredspace/walkabout
, promote this for everyone, for this is the path (turns into the crystalline form of perfection when blessed, the buffalo home of four directions, where the winds do blow), to those, who simply don't understand heaven. Darkness needs to be blessed. And all is saying it's the light.
But it's the light that is impure.
To cleanse both light and darkness, we bless with fire to keep us safe in a changing world. "I Bless the Sacred Nine Directions".
Where light and darkness fold into one space we have a singularity or Oneness feeling, that is overcoming our perspective in evolution. We are swirling together, in Grandmother Space.
We bless the water. And we sing songs from our hearts. We unite inside world (soul of heaven, dark) to the outside world (flesh of earth, light). The light we seek, is the "a light from within" the darkness. This light is caused by looking at self (seeker, journeyer) inside the darkness of heaven, the star that shines within you (twinkling lights of rainbow colors).
From the darkness, light begins, pureness without any sin. To keep it safe, be bless with fire, to alleviate all our sentient desires (impure or sin). We need not claim all as our own, but that we are part of the fabric of a loom. And we need only purify our hearts, our heaven, our soul, our dark. For then we know the red road wave, the fire that rages and lasts and blasts. This is where we end our lives, eternal circle of loving desires! Walk into a heart today, teach them how to pray. Open up the soul to waves, the rainbow train is here to take, the many splendid colors we loom, a blanket that keeps us safe and blooms (our hearts feel alive).
White Buffalo Calf Woman, your Twin Deer Mother
elder crystal person, wakan iyeshka or holy interpreter
alightfromwithin.org rainbow warriors of prophecy
Dearest White Buffalo Calf Woman,
Thank you again for your blessings and presence. You didn't reply to my last email so I wanted to check in. I trust you are well.
I would like to ask for your blessings for some Lakota friends of mine the Fool Bull family. I keep them in my prayers. I feel they could use the extra love. Thank you!
Yours in Joy, Peace and Love!
Grandmother Iron Hand Robert
Beloved Grandmother Iron Hand Robert,
Thank you for your loving embrace. I have brought forth, the knowledge Grandmother Space (dreams are woven) or heaven's darkness, into the light below, our home, Earth. There is much misunderstanding of heaven and woman, as they represent all darkness and negative ions. As Grandmothers speak around the world, there needs to be knowledge, that
Grandmother is Space, where darkness of heaven, embraces all things including light
. And during this time of awakening, we need realize our heavenly darkness of our soul's dream, need only a purification process, and this is what brings us forwards into a new dawning. Yellow Chief says, "I accept this challenge".
Lakota people around the world suffer for the Red Road (law of love), because they are ordained highest on the western shore. They are the Chosen People of the Spirit of the Lake known as the Lakota, Dakota, Nakota people and often affectionately called the Great Sioux or Snake Nation. Snakes represent the sacred purifying embrace, total love law. It is the darkness of the soul, that holds the light, the star of heaven (your soul) or a light from within (perspective from the inside out). If one is purified by the sacred blessing rituals, then one is more apt or able to follow the red road, along the trail of love, the spiritual embrace which the snake represents.
When we travel to and fro between realms we do know, the heart and the flesh, now does need to take a rest. We ponder on the other side, but know it's time to collide, to bring heaven home to earth, it's time for us to share one girth.
We are once again, on the red road, the law of love resumes over our lives.
(The other chosen people who are ordained on the eastern shore are the Suns of Jacob, but this is another blog). This means, they, the Lakota people are here to teach the way of the Red Road, the law of love, through the spiritual embrace of a Grandmother. This represents the darkness of heaven, our soul's path. This is Evolution. We move forward in time and travel within dark space our heavens, within. Where dreams begin and take flight, we who dare walk the path of love. What often happens, is that when we suffer, we do so for the ones we love. In this case, the Lakota people suffer for the whole of the world, yet still tries to offer you the spiritual embrace and to guide you to walk the right way through prayer and blessings, along the path of the Red Road, the law of love.
This is difficult since the Native Americans have been taught to deny their own souls, with the threat of death. And through generations, hate filled their hearts, rather than trusting their own souls. The path from heaven, the blue road is to forgive and embrace those who did not know their own way home, towards the heart of another (relatives are we). Now all that is left is the return home to the soul within. Here we journey towards the truth of one's path. This is what a Lakota is to teach others, how to be a living "Sun Dance". They must first reclaim their own greatness inside their souls. The Rainbow Clan gets lost because we view the world of light as a reflection to our inner darkness of our heavenly soul. To begin to trust the soul, one must seek the path towards the Red Road, the law of love, through sacred fire blessings and then the light from within, can be ignited, to become the "Sun Dance".
We offer a Sacred Song Blessings for our relatives, the
Fool Bull family (below). Thank you for your request, Grandmother Iron Hand Robert for the blessings of our family who are in need.
White Buffalo Calf Woman, your Twin Deer Mother
elder crystal person, wakan iyeshka or holy interpreter
(Holiness David Running Eagle Shooting Star begins the sacred drum)
Let's feel the world alive again. I want to know my relatives in the wind. But everywhere I go, they don't recognize my soul. I want to give, but no surprise lies in the wind. Each day I pray to the Great Spirits some way. Each day, my soul suffers for thee. I give my life, for you in the wind, while I teach them to pray.
There you go again, walking away from my love. Don't you look upon your heart? I say to you, my relative of the blue, I come home to embrace you.
Beat of my heart. Can't you feel the wind? I know you are sailing through. I say my Great Spirit, collides inside, to tell you my heart resides. Deep inside the stone river collides, I wonder, how do I survive? And there are days, when my heart does say, "I'm a miracle away"!
(rapid drum slowing down, stronger, step, step, I lift my feet, my heart beats)
And here I walk a lonely path, for one day, I will be with you. I know my heart will yearn for God, the Spirit of the Greatness in you. My relative. My relative. My relative, I love you. My relative. My relative. My relative, I adore you.
Can you feel me? I want to sing with you. Can you feel heaven's embrace. I want to feel you. Can you feel me? I'm on my way too ♥¸¸.•*¨*•♫♪ ♪♫•*¨*•.¸¸♥ Can you feel the dance of the stepping shoes. Can you feel me? I want to be close to you. Can you feel me? My heart carries forth towards you. Can you feel me? I am waiting in the winds. Can you feel me? I'm blessing you again!
(strong drum beat, steady, full hearted, synchronistic)
Now, we are marching upon the stones of tears (crystalline stone river is built upon the heart, where tears flow to cleanse our souls, we are from heaven, the blue road, forever and ever). Now we are marching home without any fear (because we have blessed and offered prayers for relatives). Now we are alive, because we can feel no more knives (pain and suffering, from those who do not know of sacred blessings). We are down trodden, but we survive. And on this road of love, we walk with proud eyes. We open our heart to embrace the skies. And my heart feels, the sun dance come alive (swelling heart, tears begin to flow). My heart feels, I will survive.
(drum beat continues)
And when we look down the road to paradise. Green Grass home (spiritual embrace leads the way), where all children do survive. Give them greatness, to overcome tragedy. Give them love, to over come the seas (oceans of time, blue of you and me, relatives on the tree). And when the rainbow shines feel the heart of thine, remember the winds, of all the lost and sacred times (offer a prayer to the winds). Tell my story and let flow in the winds. Give my star of heaven, let it shine to begin.
(rapid drum beat,heavy labored breathing, flight of the soul arise).
Winds of time, give me wings to fly. Winds of time, give me wings to shine. Winds of time, give me relatives, who will be mine. Winds of time, bring me home to the place that is thine. Along the river road (stone river). Along the flowing road (motion of time, the journey). Along the crystal bounds, the flowing grow (flowers everywhere). Along the river road, where rocks form tears that flow (stone of tears, the shining reflection, like a star in heaven, blessed crystal -alightfromwithin- shines, jewels of the seas). Along the river road, the crystalline sun does shine.
Give me a home, where the buffalo roam (journey of four directions of rainbow colors together, the Rainbow Clan). Tell the stories, that gift a perfect heart. Travel together, where the red road does flow. Remember you are a shining star from heaven's glow. Can you feel me? Can you feel time? Can you feel the river flow, it's about time. Can you feel me? I am walking with you. Down by the river, the rocks sing to you! The green grass grows. The dreams do flow. The dreams awake, to heaven's sake!
Let me dance this day. Give my Greatness away. Let me show the world, my love is here to stay. Let me pray for you. Let me guide the view. Let me show the world, all about you. I embrace you. I love you. Forever in the blue, the heaven, that's in you!
(Drum is steady, rhythmic and constant!)
Sung by White Buffalo Calf Woman, your Twin Deer Mother, elder crystal person, wakan iyeshka or holy interpreter and Sacred Drum by Holiness David Running Eagle Shooting Star, your Father Red Hand, elder lavender person, wakan wiccasa or holy man. Thank you Fool Bull's family for walking the Red Road, the law of love, that sings and reverberates across the heavens, inside of the blue, relatives, me and you! This sacred song blessings, was for you. Requested by a Grandmother of the Green Grass, who welcomes you home!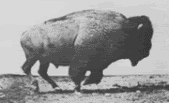 There is a place where the Buffalo (flesh of earth, the light that grows, the four sacred directions, where we do) roam, and my heart does know how to roam, to be across the rolling hills, to eat of the green grass and know my fills. I am nourished by this love, the place, where I live inside the dark, the heaven calling, to fill me up. We the Rainbow Clan do know (how to drink from this spiritual cup), that we are part of this sacred show, where the Horse (soul of heaven, the heart that knows) runs wild and free, to be with Warriors, the Dog (rainbow warrior of prophecy who stands their ground) who bleeds (follows the red road, the law of love, where the fighting is for the unification of the broken heart, to bring the warrior up).